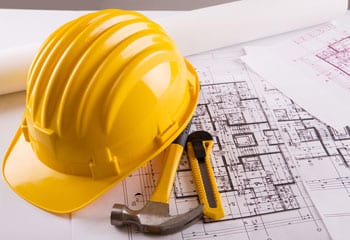 It is our goal at Lasater & Martin to be a full-service law firm for our construction clients. We perform contract review and drafting, employment law-related services, and advise our clients on a wide variety of legal issues. We also represent construction professionals in defect lawsuits and mechanics lien matters. In fact, Lasater & Martin's construction practice group is among the most sophisticated and efficient groups of construction attorneys in Colorado. We boast an impressive record of success when it comes to representing construction professionals. From the designers to the excavators to the finish carpenters and roofers, Lasater & Martin has defended every trade involved in the construction process, whether involved in a multi-family project, a single-family home, or even a commercial structure.
Construction claims are often intertwined with complicated insurance questions. Our attorneys are masters of making sense of and litigating complex insurance, indemnity and defense obligations to successful results and can protect both your company's assets and its reputation. In addition, our attorneys offer coverage opinions relating to whether the insurance obtained provides coverage for the claims asserted. Our goal is to provide you with our analysis in a timely fashion, so you know how best to protect your business.
If you are a construction professional, or insure a construction professional, do not hesitate to contact Lasater & Martin to gain the upper hand in litigation and construction business matters.